Select from the options below to learn more:
Charity and Justice
The Catholic Church's social teaching has its roots in the words of Jesus himself, who told his followers in Matthew's Gospel that they would be judged by what they do for the least among them. Christ's message and example throughout the gospels of caring for the poor, the vulnerable, the forgotten, and the marginalized forms the foundation of what we today Catholic social teaching.
In 1891, Pope Leo XIII was the first pope to write an encyclical—Rerum Novarum, or "On the Condition of Labor" – addressing how the Church's social teaching can be applied to modern life. Later popes, from John XXIII on down through Pope Francis, have carried on the tradition, and along with other Catholic leaders they have created a rich body of teaching that shows how our faith in God can inspire us to serve those around us
The Church has identified seven key themes for the modern application of this teaching: protecting the life and dignity of the human person from conception until natural death; a call to participate in and seek the common good through family and community; recognizing and defending the rights of others and our responsibilities to one another; putting the needs of the poor and vulnerable first; preserving the dignity of work and the rights of workers; solidarity with our brothers and sisters in Christ both locally and globally; and care for all of God's creation through good stewardship of the planet and its resources.
At Holy Family Parish, we take seriously the call to live out our faith through the social teaching of the Church. We do this through our work and partnerships with several Catholic organizations.
Here is a parish pastoral letter expressing our vision of Caritas here for the community.
For a quick review of Catholic social teaching, go here.
Catholic Charities
Through a nationwide network of faith-based agencies, Catholic Charities works to reduce poverty and to meet the immediate and long-term needs of people who are struggling. On the national level, Catholic Charities USA is also a voice for the poor in Washington, advocating for legislation and policy change that will help those who are most in need.
On the local level, Catholic Charities of the Diocese of Metuchen serves the people of Middlesex, Somerset, Warren, and Hunterdon counties. While basic needs such as food, housing, and health care are among the areas Catholic Charities works to address, the agency also provides a range of programs that address the entire human experience. Working on issues such as education, foster care, youth support services, and counseling, among others, Catholic Charities plays an important role in helping to strengthen both communities and families.
And here at the Holy Family Parish level, Catholic Charities is integrated in parish life with the position of parish case manager and supervisory support for the director of caritas.  Also housed in our daily life is the parish-based immigration program.  The diocesan office for Social Justice is still another Catholic Charities program running out of the Throop Avenue Center.
Catholic Campaign for Human Development (CCHD)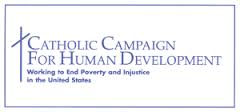 www.usccb.org/cchd
The Catholic Campaign for Human Development is a program run by the U.S. bishops since 1970 to empower individuals to break the cycles of poverty
Through an annual parish-based collection, CCHD gathers donations from the Catholic faithful to fund grants at the national and local level to groups working toward systemic change in their communities. CCHD grant recipients are unique in that they must not just be organizations working to help the poor, but organizations in which the people being helped are themselves the primary decision makers.
CCHD-funded groups work to eliminate structures that keep people on the margins, addressing issues such as housing, workers' rights, and immigration. Since a percentage of all CCHD donations from parish collections are retained for grants in the local diocese, Catholics who contribute to CCHD know that they are helping to create change in their own communities.
In the City of New Brunswick, three organizations have received multi-year CCHD funding recently:
Faith in New Jersey, 2770 Federal St., POBox 1317,Camden, NJ 08105
New Labor, 103 Bayard St., 2nd floor, New Brunswick,NJ08901;Intersect Fund, 109 Church Street, New Brunswick, NJ 08901
Catholic Relief Services (CRS)
www.crs.org
Locally, Catholic Charities Solidarity Team (CCST) ccsolidarity.org
CRS is the official humanitarian relief and development agency of the U.S. Catholic bishops. Founded in 1943 as a program to help resettle refugees during World War II, CRS has grown into a worldwide agency that serves people in nearly 100 countries around the globe.
CRS is built on the concept of global solidarity, offering Catholics in the United States an opportunity to connect with their brothers and sisters in other parts of the world and to learn about the joys and challenges of daily life in far-away communities. CRS is perhaps best known for its disaster response and emergency relief efforts in the wake of tragedies like Haiti's 2010 earthquake or the November 2013 super typhoon  Haiyan in the Philippines, but its programs cover a wide range of long-term development initiatives, including education, food security, health care, and economic growth. The goals of CRS are not only to provide aid to the poor and vulnerable, but to provide the tools necessary for lifting entire communities out of poverty and proving for a better quality of life.
In the Diocese of Metuchen, Holy Family Parish is the diocesan home of Catholic Relief Services. Since 2002, Msgr. Joseph Kerrigan has served as the diocesan director, while in the past two years, Alexi Motta has joined as the parish promoter for CRS for the diocese, and Ernie Revoir from Catholic Charities works in our Throop Avenue Center as the director for social justice in the Diocese.
Many CCST meetings are held at Holy Family Parish, and parishioners can participate in the various prayer services and global responses launched from the parish. For example, the parish youth group participates in the annual FoodFast program of CRS.  We promote Fair Trade food and crafts, and stock our parish center shelves with Fair Trade items to  serve our guests. We contribute robustly each year to CRS Rice Bowl, the official faith-in-action program of CRS, during the Lenten season. Twenty-five percent of funds collected in the Metuchen Diocese are retained for food security grants in our diocese, and the poor in New Brunswick are regular recipients. Learn More Here.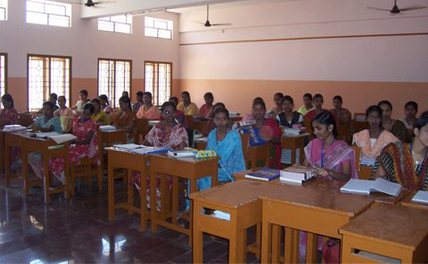 New Brunswick Interfaith Emergency Mens'
Shelter (Homeless Ministry)
Holy Family Parish participates in the New Brunswick Interfaith Emergency Mens' Shelter. The shelter provides overnight shelter for 15 homeless men during the winter months. Twice a year, we take a week housing our guests from 7pm-7am, Sunday through Saturday.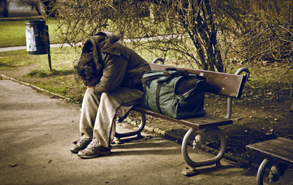 Eight other houses of worship in the city take turns in the hosting ministry.
At Holy Family, we've developed a structure where two or three parishioners serve as nightly hosts, staying overnight with the men in the parish hall at Throop Avenue.
Other parishioners provide meals – either cooking in the parish hall kitchen or bringing cooked food.  Our parish Vincentian Conference is particularly strong in this effort.
Volunteers are welcome to participate in the program. Contact Bridgette Perez at bridgettes@holyfamilyforall.org or call 732-545-1681, EXT 103.
Caritas and Justice Team Members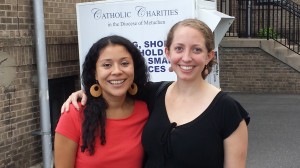 In October 2013, Holy Family Parish was very happy to welcome Alexi Motta (left) as our first pastoral associate for charity and justice. Hired through Catholic Charities, Diocese of Metuchen, Alexi applies her own casework skills and the shared experience of Catholic Charities to the parish setting and neighborhood setting. She works Monday-Thursday, but also on Sunday to be present to as many of our parishioners in need as possible. As her work has developed over her first several months, her days have lengthened and is often on campus seven days a week.
Beside responding to basic human needs, Alexi establishes groups, where parishioners and residents can minister to each other and take on larger solutions to common concerns.
Currently, Alexi is overseeing the Ss. Martha & Mary Group, an action-reflection group led by Lydia Torres.  Alexi runs two very successful Women's Justice Circles, one at the St. Joseph site and one at the Sacred Heart property. This highly-acclaimed women's leadership program, based in the Pacific Northwest, has empowered numerous women. Alexi has also begun working with Catholic Charities staff to develop a leadership model for clients and their families.
She reflects the kindness, dedication and upbeat spirit emblematic of bearers of the Good News.  "As a parish team, we aim to be Pope Francis' vision in action, but if I had to choose only one member as our representative of that, it would be Alexi," said Msgr. Kerrigan.  In spring 2014, Alexi received the William Stillwell Religious Activities Award from the New Brunswick Knights of Columbus.
in September 2014, Bridgette (Smith) Perez (above, right) was added to the team to deliver Masters of Social Work-level staffer to boost our ability to serve even further.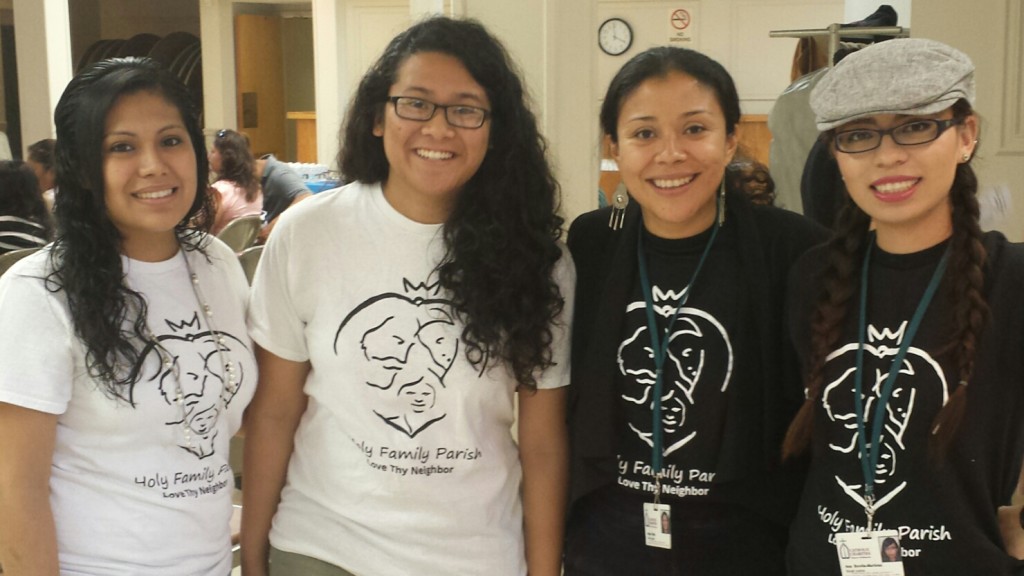 Bridgette can be reached at the parish office from Sunday-Thursday, from 8:30am-4:30pm, at 732-545-1681, ext. 103 or by email.
St. Peter's University Hospital & Partners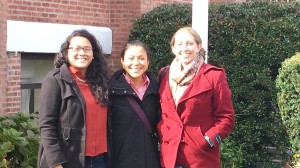 Our caritas team at Holy Family Parish works with a number of organizations and programs in the city, diocese and beyond to achieve our mission. We are grateful for the collaboration and support.
Health/Wellness Initiatives
St. Peter's University Hospital, New Brunswick
Charity/Justice
St. James Parish, Basking Ridge, NJ
St. Bartholomew Parish, East Brunswick, NJ
Catholic Charities Immigration Services program, Throop Ave Center, New Brunswick, NJ
Center for Faith Justice, Lawrenceville, NJ
Intercultural Celebrations
The Korean community of Transfiguration Parish, Highland Park,
St. Sharbel Church, Somerset, NJ
Saint Peter & Paul Byzantine Church, Somerset, NJ
Civic Engagement
Various offices of the City of New Brunswick
Faith in New Jersey
Economic Development
The Society of St. Vincent de Paul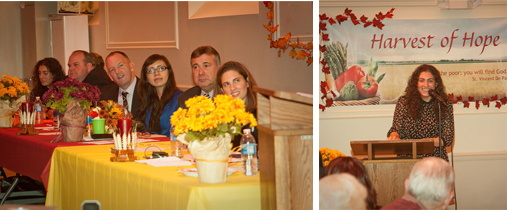 Inspired by the works of the "Father of the Poor," St. Vincent de Paul, the organization that takes his name is an international lay movement founded in early-19th century France by Frederic Ozanam. The Society of St. Vincent de Paul tackles poverty at the most basic local level, working through parish-based conferences—of which there are more than 4,300 in the United States and nearly 45,000 worldwide. Organized and run by lay Catholics, the conferences provide a concrete way for members of a parish to live out their Gospel call.
St. Vincent de Paul conferences build solidarity at the community level, offering direct material and financial aid to neighbors in need. Since each conference is designed to serve a small, localized population, it can tailor its work to the specific needs of the community and respond to the most urgent and pressing concerns of the neighborhood, such as hunger, housing, or employment. The Society's national council assists local conferences with their work and has in recent years also begun to focus its energies on systemic change to reduce poverty nationwide.
At Holy Family, we've had an active SVdP Conference since 2004. Joe Grau served as our founding president, and continues today as vice-president.  Jane Dowling is our current president, as well as the parish representative during the Jubilee Year of 2016 to be named a "Disciple of Mercy" by Bishop Checchio. She is pictured below receiving her honor from the bishop on Nov. 20, 2016.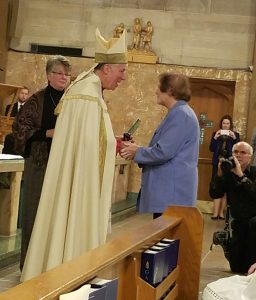 Our primary form of response is individual case response. Two Vincentian volunteers meet with a client, often in their home, to assess their needs. We are grateful to our generous donors who support our mission, especially parishioners who contribute to the special collection held for SVdP the first Sunday of each month.
Other aspects of our St. Vincent de Paul Conference ministry include  coordination of the parish food collection ministry. The basement of the parish center, at 56 Throop Avenue, is used for food storage, to augment assistance for clients of the Society, and for others in the parish neighborhood. Parishioners are invited to donate food each month at any Mass, anytime.
The Conference of the Society of St. Vincent de Paul is also involved with leading the rotating New Brunswick homeless shelter during the winter months. The parish plays host for two or three weeks each year in the church hall at Sacred Heart.
In addition, the conference plays a supporting and informing role for the seasonal gift outreaches during Thanksgiving, Christmas and Easter. A collection for the Society is taken up at the Sacred Heart Thanksgiving Morning Mass each year.
We are especially grateful for the ongoing support we receive from St. Bartholomew Parish, East Brunswick and from our First Sunday collection in the parish.
St. Gianna Life Promotion Society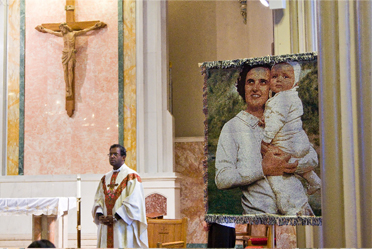 Inspired by the example of patroness St. Gianna Beretta Molla, the St. Gianna Society celebrates all human life and works to protect it from conception, throughout its temporarily on earth, until natural death. We engage in prayer, works of support and charity to those in need and activities to change social other institutions and practices that disrespect or commodify life, or cause death and suffering. For more information or to join this effort, contact Ellen Maughan.
Parish Gardens (St. Isidore, Resurrection, St. Ladislaus, Pope Francis)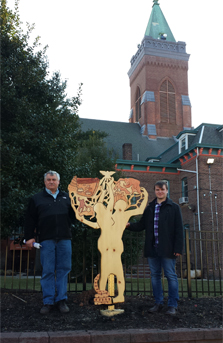 The mission of St. Isidore's Field (corner of Throop and Townsend) and the Pope Francis Garden (grounds of Ss. Peter and Paul Byzantine Catholic Church), Resurrection Garden (corner of George St. and Throop Ave.) and the St. Ladislaus residence garden is to give glory to God and creation by tending and protecting the earth, and by growing and harvesting its bounty.
This gardening experience  also integrates prayer and worship, art, education and leadership development to create deeper faith connections and to more fully develop each participant's God-given human potential.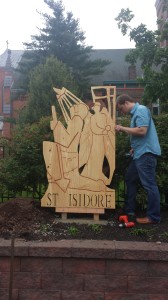 St. Isidore Field is an active 12-month space. Wood cutout art installations crafted by our parish artist Pavol Olsavsky portrays stories of salvation history and popular devotion during the non-growing season.
Each year on the feast of St. Isidore (May 15) we will have a special Mass and blessing of the gardens.
In 2015, we added 12 plots at the new Pope Francis Garden. (There is one plot on the St. Ladislaus grounds already!). We would like to have approximately 100 family plots going and growing within three years.
For more information, contact Ellen Maughan at the Throop Avenue Center.
For more garden information, click HERE for our information brochure.
Theophany Center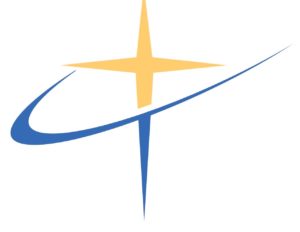 The Theophany Center is our parish-based youth formation and retreat ministry, created in partnership with Ss. Peter and Paul Byzantine Catholic Church in our parish neighborhood.  Teen leaders from the parish engage our own youth and those of other parishes in the social doctrine aspects of Confirmation Retreats and urban immersion experiences.
The team, led by Isaura G. Lopez, Eduardo Barragan, Jonathan Fernadez, Sarahi Lopez, Paola Mendoza and Karla Romero, offer several-hour Confirmation Retreats to other parishes in the diocese.  The Theophany Center can either travel to your parish or host you at Holy Family. Our fees are always negotiable.
In addition, many parishes like to supplement their youth programming with youth service or reflection experiences.  The Theophany Center has a standard multi-day experience that we offer, but again can tailor our skills to your needs.
In experiences in New Brunswick, the Theophany Center uses all three of our church facilities, our four community gardens and the campus of Ss. Peter and Paul Byzantine Church.
In a diocese where there are still numerous parishes that are not daily in touch with diversity and/or poverty, the Theophany Center can be a needed tonic for your youth.
Contact Msgr. Kerrigan directly at hfpastor@holyfamilyforall.org or 732-545-1681 ext. 106 to set up a booking.