Getting a Sense of How We Serve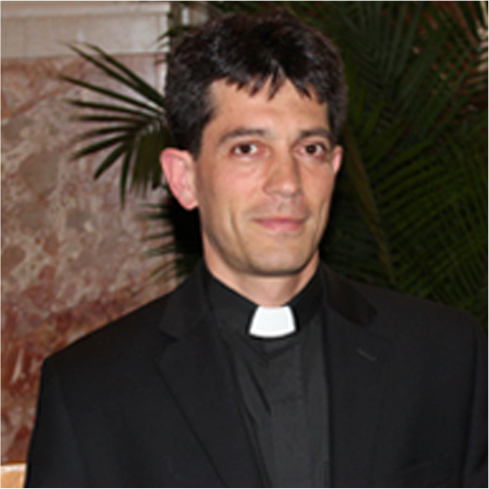 Parochial Vicar
The parochial vicars are an extension of the pastor's leadership and vision for Holy Family Parish. They need to be able to maintain an excellent working relationship with the pastor, the deacon and the director of pastoral services.

Parochial vicars ought to be conversant in more than one of the parish's languages. They will have one ethnic community as a ministerial focus, and in this capacity are expected to demonstrate initiative in developing pastoral programming and services specific to that community's needs. They need to work well on their own, as the pastor will give them wide latitude in establishing their pastoral routine and lifestyle.

Parochial vicars are expected to take regular turns with the pastor in all liturgical scheduling, including special liturgies.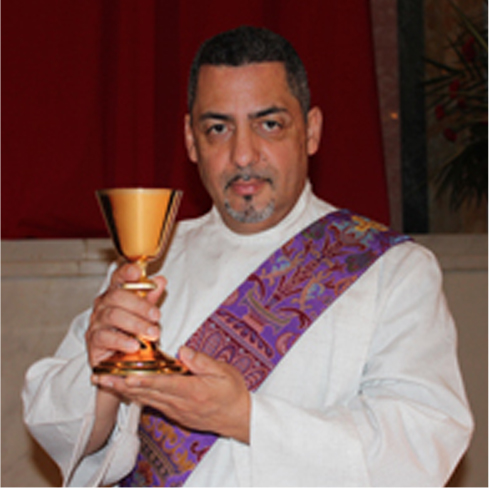 Deacon
The diaconal ministry is a lively, full-time position at Holy Family. He is a visible pastoral presence at the parish, serving as a kind of chief of staff or captain of the pastoral team. His versatility is expressed in managing the plant and programming.

Along with the priests, the deacon takes a regular preaching turn and leads wake services, baptismal celebrations and weddings, and serves at approximately 3 Masses per Sunday. He supports the music ministry of the parish and runs the RCIA program.

The deacon has a wide berth in developing programs or ministries that respond to parishioner needs, especially as it relates to strengthening families and adult formation. He is to be seen as a promoter of ministries and a recruiter for new lay leadership. He is active in coordinating Hispanic ministry across the parish territory.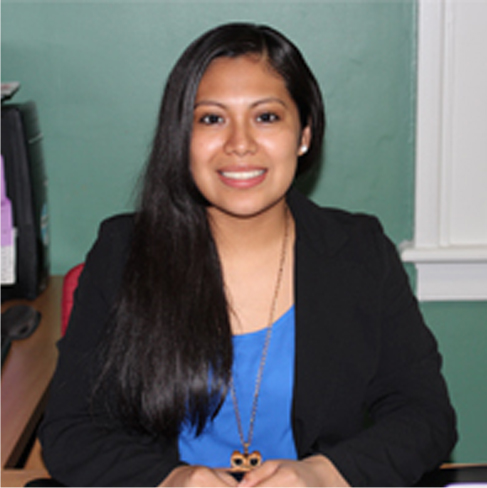 Director of Pastoral Services
The director of pastoral services is a central figure in the life of the parish center. It is expected that the coordinator be the point person for religious education and sacramental life. The coordinator will know general church policies and procedures in these areas, as well as local applications.

The coordinator will be well-organized, and keep all religious education and sacramental records and schedules, and have them handy for prompt requests by clergy and parishioners alike. The coordinator has to be a good collaborator, and maintain an excellent daily working relationship with the parish clergy and the operations and pastoral directors.

The coordinator should participate in ongoing lay ministry training offered by the diocese or beyond, be aware of Catholic social teaching and its application in the parish. In turn, the coordinator can offer trainings in various areas.

The coordinator must possess excellent speaking skills, be fluent in more than one parish language, and able to address various groups with various needs. The coordinator needs to be fluent in Word, Excel, ParishSoft and other software.

The coordinator participates actively in the liturgical life of the parish. He/she should be commissioned to serve as a lector and extraordinary minister of Holy Communion. Ideally, as often the first point of contact for new parishioners, the coordinator is also trained in the community organizing arts, so as to initiate and anticipate various leadership needs in the parish by meeting with parishioners on a one-on-one basis.

The coordinator should be able to run meetings, address parents preparing their children for sacraments, lead wedding and Quinceanera practices, serve at funerals, wake services and other special liturgies and prayer services.
Business and Pastoral Administrator
The business and pastoral administrator is a key steward of the physical resources of the parish. Her duties break down into the following areas:

Financial: together with the assistance of the parish bookkeeper, oversee the payroll, accounting, general ledger and general files; monitor collections, counting, recording and depositing of parish revenue; oversee the timing and preparation of the annual diocesan financial report and oversee review process with Finance Council.

Administrative: order supplies and oversee inventory in the Throop Avenue Center and three church locations; oversee parish database,sacramental records, produce weekly bulletin, respond to general parish inquiries via e-mail, phone or letter.

Facilities Management: together with the director of pastoral services, oversee scheduling or parish venues. The administrator has responsibilities for the condition of the buildings.
Caritas Program Director
The Program Director will plan and coordinate the Caritas Program and its activities as well as monitor the implementation of program policies and procedures. The Program Director will work to keep programs on schedule, within budget and functioning smoothly. This position will support program growth and development as necessary.

Under the direct supervision and guidance of Parish leaders, first Msgr Joseph Kerrigan, and now Father Thomas Ryan, Alexi is grateful to continue working to uphold Catholic social teaching through the Holy Family Parish, Caritas program. The program is thrilled to be able to provide English and Spanish mental health services to community members who are uninsured, in a setting that is representative of the community's cultural background and diversity. As the Caritas Program Director, some of Alexi's responsibilities include the development and coordination of community programming, Caritas staff supervision, and therapy for individuals and families.
Trauma-Informed Care Specialist
Under the direction of the Program Director and supervision of an LCSW, the licensed social worker will provide clinical counseling services to individuals (adults and youth), couples, families, and groups. Additional tasks include educating program staff and providing expertise on the program's Trauma Informed Care Initiative. This includes, fostering and maintaining and representing the program with Trauma Focused Community Partners.

In May 2018, Brandy became a full-time employee and has directed the Parish's Trauma-Informed Care (TIC) Initiative since that time. She serves as a field supervisor for social work interns. Additionally, she increases awareness of trauma among staff, community members, and local partners and advocacy coalitions through trainings, the Parish's social media presence, and healing centered programming.
Administrative Program Manager
Under the direction of the Program Director and supervision of an LCSW, the Administrative Program Manager will provide therapeutic services to individuals (adults and youth), couples, families, and groups. The Administrative Program Manager is expected to complete assessments, treatment plans, progress notes and appropriate case management. Additional tasks include grant management for the Caritas Program and managing community partnerships as assigned.

At Caritas, she provides therapeutic services to individuals (adults and youth), couples, families, and groups. She is responsible for managing and maintaining the Caritas Program counseling waitlist, which includes completing client mental health assessments and helping individuals secure necessary referrals. Additional tasks include applying for and maintaining community grants to support existing and planned program activities for the Caritas Program. Nathalie is dedicated to helping individuals, families, and communities in improving their quality of life through counseling and advocacy. With the bilingual capacity to speak English and Spanish, she is able to provide services to a wider community. In collaboration with Program staff and external community partners, she participates and plans community events that empower and improve the quality of lives of those in the community.
Case Manager/Justice Case Worker
The case manager is responsible for assessing the needs of clients and assisting them directly or making appropriate referrals. Assistance with charity care applications and housing applications are also part of the responsibilities. Additional responsibilities include organizing community events and maintaining community partnerships.

Karen's current duties at the parish are helping clients with rent and bill assistance, assisting with resource applications, and helping clients navigate and advocate for resources. In addition, Karen works with community partners to coordinate health clinics and other Parish events.