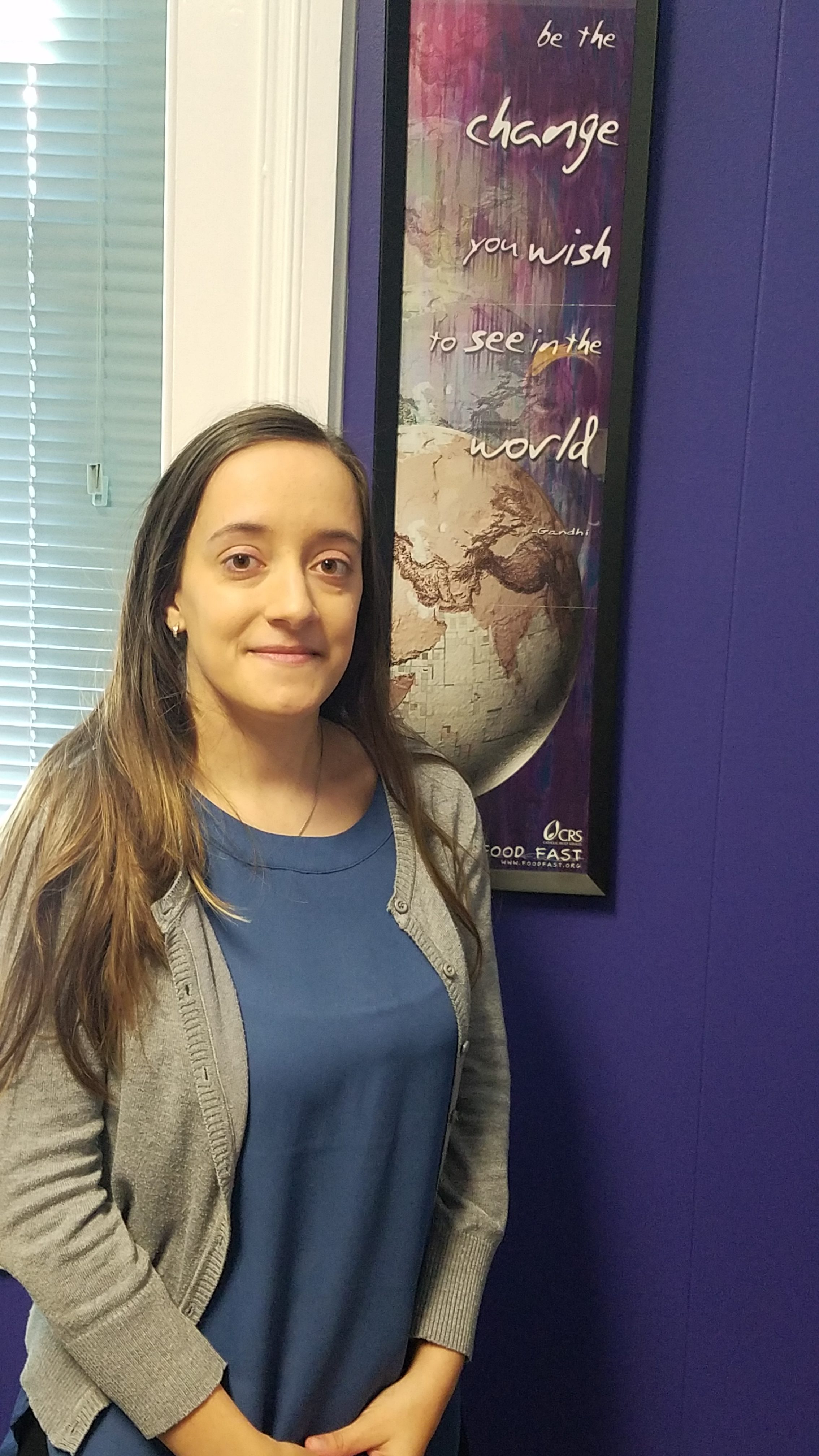 Caritas and Justice Team Members
In October 2013, Holy Family Parish was very happy to welcome Alexi Motta as our first pastoral associate for charity and justice. Hired through Catholic Charities, Diocese of Metuchen, Alexi applied her own casework skills and the shared experience of Catholic Charities to the parish setting and neighborhood setting.

When Alexi departed for full-time graduate studies in the fall of 2017, Diana Ruiz (right) was hired. She works Monday-Thursday, but also on Sunday to be present to as many of our parishioners in need as possible. As her work has developed over her first several months, her days have lengthened and is often on campus many days a week.

Beside responding to basic human needs, Diana establishes groups, where parishioners and residents can minister to each other and take on larger solutions to common concerns.

Currently, Diana is overseeing the Ss. Martha & Mary Group, an action-reflection group led by Lydia Torres.  Alexi runs two very successful Women's Justice Circles, one at the St. Joseph site and one at the Sacred Heart property. This highly-acclaimed women's leadership program, based in the Pacific Northwest, has empowered numerous women.

Diana works in concert with the many programs directed at the Caritas level of the parish, with Bridgette Perez, director. Bridgette can be reached at the parish office from Sunday-Thursday, from 8:30am-4:30pm, at 732-545-1681, ext. 103 or by email.