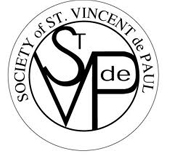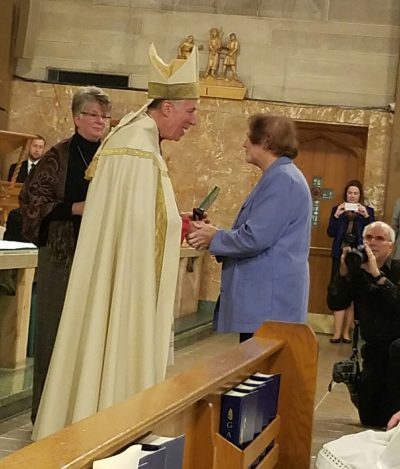 The Society of St. Vincent de Paul
Holy Family Conference of Society of St. Vincent de Paul
Jane Dowling, President
Joe Grau, Vice-President
Lori Synder, Treasurer
Chris Kokoszka, Secretary

Inspired by the works of the "Father of the Poor," St. Vincent de Paul, the organization that takes his name is an international lay movement founded in early-19th century France by Frederic Ozanam. The Society of St. Vincent de Paul tackles poverty at the most basic local level, working through parish-based conferences—of which there are more than 4,300 in the United States and nearly 45,000 worldwide. Organized and run by lay Catholics, the conferences provide a concrete way for members of a parish to live out their Gospel call.

St. Vincent de Paul conferences build solidarity at the community level, offering direct material and financial aid to neighbors in need. Since each conference is designed to serve a small, localized population, it can tailor its work to the specific needs of the community and respond to the most urgent and pressing concerns of the neighborhood, such as hunger, housing, or employment. The Society's national council assists local conferences with their work and has in recent years also begun to focus its energies on systemic change to reduce poverty nationwide.

At Holy Family, we've had an active SVdP Conference since 2004. Joe Grau served as our founding president, and continues today as vice-president.  Jane Dowling is our current president, as well as the parish representative during the Jubilee Year of 2016 to be named a "Disciple of Mercy" by Bishop Checchio. She is pictured (above) receiving her honor from the bishop on Nov. 20, 2016.

Our primary form of response is individual case response. Two Vincentian volunteers meet with a client, often in their home, to assess their needs. We are grateful to our generous donors who support our mission, especially parishioners who contribute to the special collection held for SVdP the first Sunday of each month.

Other aspects of our St. Vincent de Paul Conference ministry include leading the rotating New Brunswick homeless shelter during the winter months. The parish plays host for one or two weeks each year in the church hall at Sacred Heart.

In addition, the conference plays a supporting and informing role for the seasonal gift outreaches during Thanksgiving, Christmas and Easter. A collection for the Society is taken up at the parish Thanksgiving Morning Mass each year.

We are especially grateful for the ongoing support we receive from our First Sunday second collection in the parish, as well as from Operation Rice Bowl Food Grants provided by the Catholic Charities Solidarity Team.