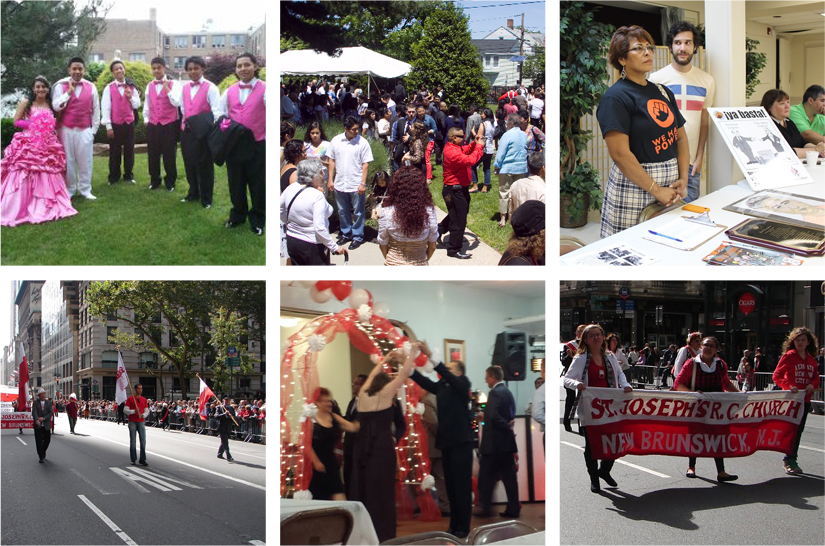 Hungarian Apostolate
Fr. Imre Juhasz is director of the diocesan Hungarian Apostolate, as well as parochial vicar of Holy Family Parish. The Hungarian community, based at the St. Ladislaus site, presents numerous cultural, spiritual, liturgical and social opportunities throughout the year, often in conjunction with cultural partners.
The Hungarian Festival along Somerset St. in New Brunswick is perhaps the best known, but by no means the only big event annually celebrating Hungarian faith and culture. There are important celebrations of Hungarian saints and martyrs, and key events in Hungarian history.
To learn more about the Hungarian Apostolate at Holy Family Parish, please visit here.
For bulletin information updates from the Hungarian Apostolate, please visit here.
To learn more, contact Fr. Juhasz directly at ImreJ@holyfamilyforall.org.
Polish Apostolate
The Polish community at St. Joseph Church offer a number of cultural, social and spiritual activities throughout the year. For example, a Corpus Christi procession, delegation from New Brunswick to the October Pulaski Day Parade in New York City, crowning of the Blessed Virgin Mary, and other events.
The Polish community has their own Polish-language version of this website, viewed at http://pl.holyfamilyforall.org.
To get involved in either the Polonia Club or the Community of the Rosary, contact these leaders:
Jozef Hasiak


732-642-0558 (Home)


Klub Polonia / Polonia Club

Helena Wedzikowska


Wspolnota Rozancowa
Community of the Rosary
Filipino Outreach
Holy Family Parish is committed to establishing a Filipino Catholic presence in New Brunswick.  For the past several years, we have been the diocesan home for the Filipino 5am "Misa de Gallo" from Dec. 16-24 at St. Ladislaus Church, but we are always seeking ways to expand our outreach. Contact Msgr. Kerrigan or Renel Sevilla at the parish center if you would like to help forming a group. Salamat po!
———————————————————————————————————————————————————————-
Saints Martha and Mary Group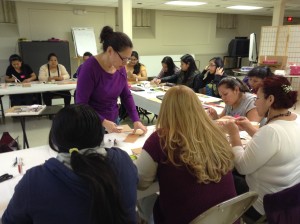 Invoking the patronage of Saints Martha and Mary, who balanced action and reflection in their domestic life, the group is a women's group that prays and reflects and works crafts and art in their weekly time together.  The goal is for women to realize God's ongoing and empowering presence in daily life, especially in the work of our hands and with our fellowship as co-religionists. Currently the group meets every Monday from 6-8pm in the church hall of the Sacred Heart site, is led by Lydia Torres, and overseen by Caritas director Bridgette Perez.  Come and go as you please. To join, or for more information, contact Bridgette Perez at bridgettes@holyfamilyforall.org.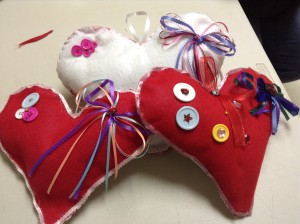 Altar Rosary Society
The Altar Rosary Society maintains the liturgical environment at the Sacred Heart site, and is also responsible for organizing parish bake sales. For more information, contact Jane Dowling at janiedrn@yahoo.com.
St. Isidore Parish Garden, Pope Francis Garden and other parish-controlled gardens
The St. Isidore Parish Garden is a space for growing fruits, herbs and vegetables, but also for growing leaders, knowledge and spirituality. Parishioners who sign up for a parish plot agree to participate in regular prayer and reflection sessions, leadership trainings and educational programming for their children.
When the garden is out of season, art installations will be in placed that continue to catechize and give glory to God throughout the year. For more information on the parish garden, contact Rocio Ramos at the Throop Avenue Center or RocioR@holyfamilyforall.org.
Visitor for Christ and Prayer Chain
Originating at St. Ladislaus, the Visitor for Christ and Prayer Chain Ministry seeks to offer corporal works of mercy for the sick and infirm among us. Contact Carol Meszaros below to learn more.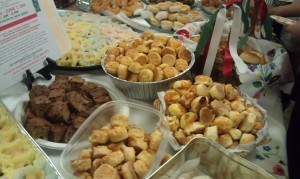 Also, the Sunday morning Masses at St. Ladislaus feature monthly coffee and donut fellowship on the first Sunday of each month, in the St. Francis Hall below the church.  Maria Olbei and Carol Meszaros lead this hospitality effort. If you would like to help, or start something at the other churches, contact Maria at the number below.
Carol Meszaros


732-873-2097


Visitor for Christ & Prayer Chain

Maria Olbei


732-846-2398


Coffee & donuts
Guadalupanos
The Guadalupanos are an arch-fraternity directed connected to the Basilica of Our Lady of Guadalupe in Mexico City. The emphasis is to promote Marian spirituality through the apparition of Our Lady of Guadalupe. The group runs a monthly Holy Hour which often includes outside speakers.
Theater Group
Originating with the Latino community at St. Joseph, the theater group makes a handful of presentations during the year, especially around Christmas and Easter. The group includes actors, artists, prop and costume builders and choir members. For the years 2012 and 2013, the Passion of the Christ was presented in the streets of New Brunswick, beginning at Sacred Heart and ending at St. Joseph Church.