Pastoral Council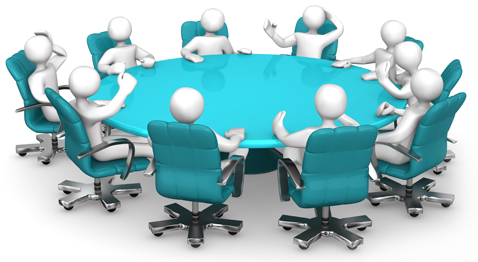 In any family, it is important to carefully plan for the future. Members of the family must come together to consider their long-term goals, assess the needs of all family members, and be prepared for the ways their family will grow and change in the years ahead.
Catholic parishes are no different. Though every parish shares in the same mission of spreading the Gospel and carrying out the work of Jesus, they must do so in different ways that reflect the needs, concerns, and situations of the people in their own community. And to ensure that the parish is fulfilling its mission–and that it will continue to do so in the future–its members must come together to develop a well-planned strategy for how to best serve the people of God.
Just like one member of a family cannot plan for the future without the input of others, a pastor must consult members of his community in setting the direction of the parish. The parishioners who assist the pastor in this capacity are the members of the pastoral council.
Pastoral council members should be a representative sample of the community, ensuring that the voices of all segments of the parish population are represented. They should also remain in frequent conversation with fellow parishioners, staff, and the community at large to keep a finger on the pulse of the parish's current state and what changes it might need to make going forward.
At Holy Family's founding, we are committed to having representation evenly spread among the Polish, Hungarian, English and Spanish speaking groups. We also want to have our accent on the social needs of the city represented well in our council.
While other members of the parish staff and ministry leaders remain focused on day-to-day operations and current needs, the pastoral council must always have its eyes on the big picture, considering all areas of parish life. Their job is to help the pastor in both crafting the parish's vision and helping to develop a sound plan for how the parish can achieve its goals.
As a newly formed parish community, Holy Family will need the input of dedicated parishioners from its three founding parishes to help chart a course for the future. We welcome all who wish to have a role in helping us define and fulfill our mission as members of the pastoral council.
A new selection process commenced in the summer of 2016 to form a more active and representative council. Our thanks to the 10 members who served as  the founding Holy Family Pastoral Council (2014), and thanks to Bethany Welch, executive director of Philadelphia's Aquinas Center, who facilitated the re-boot of our Council in July 2016.  By fall 2016, the Council had achieved momentum with monthly meetings and specific projects.
Current members include: Natalie Borisovets, Anabel Castillo, Martha Del Rio, Frank Gardella, Istvan Horvath, Yasmine McNellis, Carol Meszaros, Maria Narvaez, Matthew Szastocki, Gaby Vajtay, Magda Varga, Marie Zach and Irene Zalan.  Members Gardella, Zach and Varga serve as untitled leaders of the Council.
Finance Council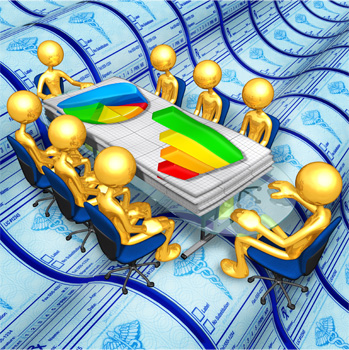 Catholic parishes must be good stewards of their resources. When it comes to managing the financial matters of a parish and making sound choices with regard to monetary decisions, the parish finance council plays a crucial role in assisting the pastor.
At Holy Family Parish, we have a unique opportunity to be good stewards of our facilities and expenses, and to demonstrate that, in financial matters, the unification produced the quality of good fruits that we hope for in the pastoral, administrative, charitable and spiritual fields.
Under canon law, each parish is required to have a finance council to consult and advise the pastor on making wise financial decisions. Parishioners who have a special expertise in areas of financial planning and accounting or who are just good, prudent money managers are encouraged to share their talents as members of the finance council. The finance council should ideally be representative of the diversity of the parish community and represent the interests of all parishioners.
The key to a successful parish finance council is communication and consultation. Parish finance councils should meet regularly and be in frequent conversation with their pastor about all fiscal matters, from routine operating expenses to major expenditures. Some of the areas that a parish finance council may oversee include: the parish's annual budget, standard operating expenses, bank accounts and investments, fundraising efforts, use of additional revenue from donations or bequests, and large expenses such as renovation or construction projects.
Though canon law does not require a pastor to follow the advice of his finance council on all matters, parishes achieve their best outcomes when the pastor and his finance council are in agreement on how to best utilize their resources.
We will regularly post financial information on the site so parishioners can be updated on our stewardship.
For first-year Finance Statements, click on these links for Income Statements and Balance Sheets:
End of FY June 30, 2016 numbers: HFP 6-30-16 bulletin
End of FY June 30, 2015 numbers:
http://www.holyfamilyforall.org/wp-content/uploads/2015/03/Holy-Family-Income-Statement-corrected-date-1.jpg
http://www.holyfamilyforall.org/wp-content/uploads/2015/03/Holy-Family-Income-Statement-corrected-date-2.jpg
http://www.holyfamilyforall.org/wp-content/uploads/2015/03/Holy-Family-Income-Statement-corrected-date-3.jpg
http://www.holyfamilyforall.org/wp-content/uploads/2015/03/003-e1427122408603.jpg
http://www.holyfamilyforall.org/wp-content/uploads/2015/03/0032.jpg
The still-forming Holy Family Finance Council includes the following members as of Dec. 31, 2016:
Carol Dellatore, John Deignan, Dominick Lorenzon, Thomas Szallai, Alan Auciello, Marie Zach, and with an assist from SOUL-utions founders Bernie McElroy and Brian Lazarus.
Parish Trustees
Holy Family Parish is a corporation, and, as such, requires trustees. The bishop, vicar general and pastor are automatic members. The pastor has decided that we will have a rotating set of trustees in our initial years, taken from each of the former stand-alone parishes of Sacred Heart, St. Joseph and St. Ladislaus. Trustees will serve for three years.
Msgr. Kerrigan has named the following two parishioners as the inaugural trustees of Holy Family Parish from 2014-17:
Carol Meszaros, Thomas Szallai.