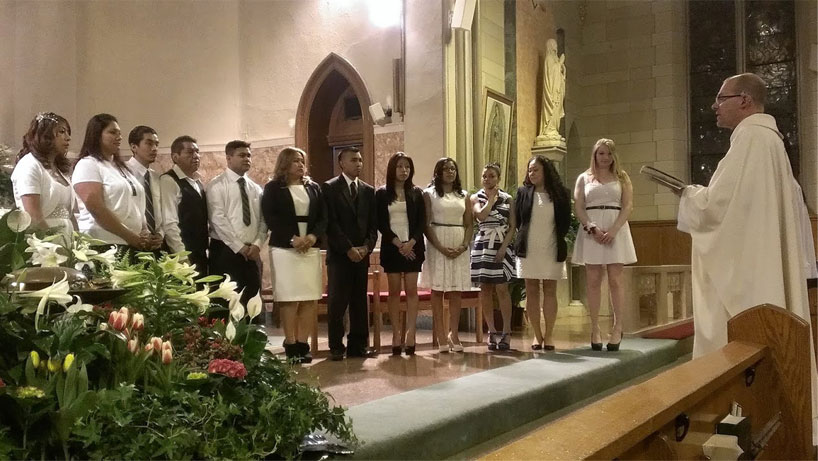 RCIA
Rite of Christian Initiation of Adults (RCIA) is the program in which interested adults and teenagers older than 16 years are provided the knowledge they require to receive missing sacraments or to be welcomed into the Catholic faith. Annually, the program begins around Advent, culminates with candidates and catechumens receiving their sacraments during the Easter Vigil, and concludes with a celebratory phase during the Easter season.
Deacon Nelson Torres leads the RCIA for the parish. For initial inquiry, call Rocio Ramos or Deacon Torres at the Throop Avenue Center.
To learn more about the RCIA process visit the United State Conference of Catholic Bishops website.
Bible Study
Seasonal Bible Study sessions are presented during the year. Please check the homepage and/or bulletin for regular updates
A longstanding Adoration and Bible Study is held on Monday evenings at St. Ladislaus Church
Special Programming
In conjunction with world events and seasons, Holy Family Parish will often work in coordination with the Catholic Charities Solidarity Team in presenting discussion evenings and spirituality events. There is usually one prayer event per month to benefit a specific project of Catholic Relief Services. Please check the bulletin and/or homepage for the latest.